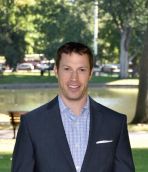 Douglas Shaller
Sales and Leasing
Cell:

(978)853-6045

Fax:

(617)977-9600

Email:
Specialty
Type:

Sales and Leasing Specialist

City:

Boston and Cambridge

Neighborhood:

Midtown, South End, Fenway, Back Bay
Douglas Shaller brings a strong drive and sales experience. Prior to joining LRG, Douglas was the Vice President of Sales and Marketing for Surgical Film Festival. He promoted innovation in surgical techniques through festivals sponsored by the medical industry. In this role he was responsible for negotiating many contracts with vendors, companies, and physicians. Douglas has ten years experience selling and supporting medical devices within operating rooms. He worked in a wide range of specialties where he primarily focused on minimally invasive surgery and resident/fellow training. For five years before medical device sales, Douglas sold security for ADT to businesses and residential homes. His extensive sales experience and commitment to promoting innovation has given him great skills and focus. His leadership and commitment has transfered nicely to the real estate market, which will ensure great success for Douglas.