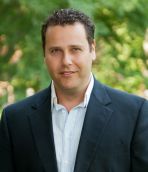 Joshua A. Golden
Principal/Broker
Office:

(617) 262-2500

Cell:

(617) 233-5800

Fax:

(617) 977-9600

Email:
Specialty
Type:

Luxury Sales and Rentals

City:

Boston, MA

Neighborhood:

Back Bay, Midtown, Waterfront, South End, Beacon Hill
Founder and Principal Broker of Luxury Residential Group LLC

In 1999, after working in commercial real estate at Peter Elliot LLC, Joshua took on the challenge of luxury residential real estate in Boston, Massachusetts. A graduate of Moses Brown Prep School (92') in Providence, RI, and Boston University's School of Management (96'), Joshua studied and mastered the skills of negotiation, business management, and finance. With over 20 years of Boston real estate experience and a background in a related family business, Joshua has the expertise, ethical nature and negotiating ability necessary to represent you and your best interest.
Career and Company Highlights:

- Led Luxury Residential Group to over $225,000,000 in total 2016, 2017 & 2018 sales.
- 2018 top 3 sales in Millennium Tower, $10,800,000.
- 2018 top 3 largest single family home sales in Brookline, MA, $10,000,000
- 2018 largest single family home sale in Boston, South End(26 Holyoke $6,750,000)
- 2017 2 of the top 5 biggest sales in Boston
- 2016 Top 5 largest condo sales in Massachusetts at 6 Newbury St. $11,800,000
- Largest condo sale of 2014 in all of Massachusetts for $13,000,000
- Sold 13 Louisburg Square in September of 2015 for $10,800,000
- Largest single family home sale of 2009 in Beacon Hill for $10.25 million
- Largest single family home sale of 2012 in Back Bay for $10.6 million
- Largest rental transactions in Boston history at $30,000/month(2012), $32,500(2013), $35,000(2014), $35,000(2015)
- Buyer representation of close to $1 Billion in Condo and Home sales
- Completed over $3,500,000 in Luxury Rental transactions

- Founder of Luxury Residential Group LLC in 2009, now with 15 professionals and one of highest grossing offices per agent in New England.