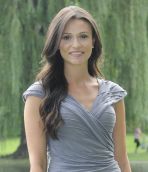 Sarah D'Andraia
Senior Associate
Office:

(617) 262-2500

Cell:

(781) 696-2973

Fax:

(617-)977-9600

Email:
Specialty
Type:

Sales and Leasing

City:

Boston, Cambridge, Quincy, Braintree

Neighborhood:

South Boston, Back Bay, South End, Marina Bay
Sarah is a seasoned professional with 10+ years experience in results driven sales and sales management. She began her real estate career in 2009 when Luxury Residential Group formed and has developed a reputation for being highly motivated, conscientious, dependable, and a top closer. She excels at cultivating relationships within the real estate community, and prides herself on maintaining lasting and profitable relationships with her established clients. Clients and co-workers leverage her expertise in negotiations, contract drafting, and market research/analysis. She keeps abreast of the most current sales and marketing tools but is always willing to learn and adapt to new approaches.


Whether it be a luxury high rise, small studio apartment downtown, or a single family home in the suburbs of the North or South Shore, Sarah has spent the last several years helping her clients navigate the challenging process of buying & selling homes. She devotes her time and energy to providing the highest level of service to her clients. Even though she's selling real estate, she realizes what a personal process this is for her clients and treats each transaction accordingly; with the utmost integrity and attention.