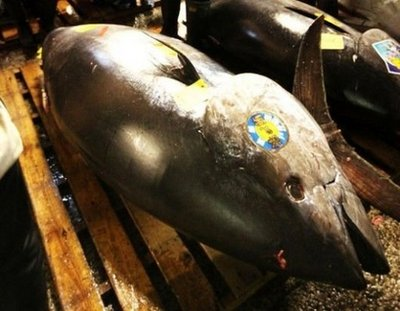 You think Sushi In The Hub Is Expensive?
Boston Sushi restaurants Duozo, Oishii, Oya and Fugakyu in Brookline have nothing on the owners of the popular upscale Sushi Restaurants Kyubey amd Itamae in Tokyo.  They recently paid $396,000  or $596 per pound for a 754 pound Blue-fin Tuna caught off the coast of Northern Japan, which set a record for the highest price ever paid for a Tuna.  Why would anyone pay that much for a fish?  Fatty blue-fin better known as "o-toro"  can sell for 2,000 yen ($24) per piece at high-end Tokyo sushi restaurants.
Source: Associated Press
What does this record sale of a fish show us about Real Estate?
Well, for the most part, NOTHING, but it does tell us that  Luxury sells!!  Even in this slowly improving economy, people from around the World are willing to pay for quality.  This is reflected in the pace of sales in the white hot Luxury Real Estate Market in Boston, MA. Twenty two(22) $4,000,000 plus properties have sold in Boston over the last 6 months.