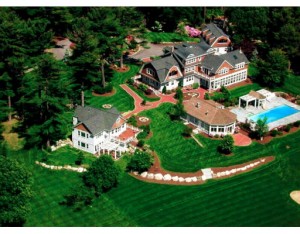 Why live in towns like Weston, Wayland, or Sudbury?
Besides the fact they have some of the most beautiful real estate in the state of Massachusetts,
they also have some of the best schools around.
With the Public High School Rankings being released by Boston Magazine, Middlesex County schools including Weston, Wayland, and Lincoln-Sudbury all ranked within the top 10. With education for children being a key selling point in the home buying process, homebuyers can be confident that their children will receive a quality education in these towns. While Weston High School took the #1 spot, Wayland High and Lincoln-Sudbury followed soon after at #8 and #9 respectively. With a maximum student to teacher ratio of 13 to 1, these schools, which have notoriously been great in the past, should continue to thrive in the future.
For more information on buying a home in these areas, please contact Luxury Residential Group Buying Specialist Jeff Shuman who can be reached by phone at (978)-460-0921 or by email at Jeff@luxuryboston.com. Check out the rest of the rankings here: http://www.bostonmagazine.com/boston/public2009