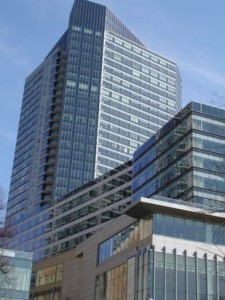 Today we received exciting news from Ritz-Carlton Boston Management regarding their plans for a new lobby bar, restaurant and hip lounge. We say it is about time as local hotel lobbies, similar to those at Liberty and The New W, have surpassed the Ritz as THE cool places to stay in Boston.  Their  lobbies serve as both trendy destinations for local residents, as well as inviting, energetic reception/checkins for Hotel guests. If the Ritz can expand their image to cater to traditional, business as well as hipster clientele, they will have hit the mark. Based on the description below, this change should not offend any incoming hotel guests that are used to 5 star amenities.  As a matter of fact, we feel strongly that Ritz-Carlton Condo Residents, as well as hotel guests alike, will view this as a significant change for the better.
From Ritz Management:
"The first phase of this exciting renovation will focus on the creation of a new lobby bar and lounge to replace our existing Gallery space.  This new venue, which will be named shortly, will reflect a more modern, sophisticated design and will be a cocktail destination with small bites for both guests and local residents.
The new space will offer 65 seats with residential retro-style lounge seating and 13 seats at an arch-shaped bar that will serve as the focal point in the room.  The fireplace will remain but will be elevated to eye level for a dramatic visual upon entry.  New lighting pendants, floor lamps and a dramatic chandelier will bathe the space in warm, glowing light.  The new look and feel will exude an inviting palette of colors, from walnut wood-paneled walls, to textured fabrics and leathers in off-white, black, brown and rich cognac.  Area sisal and wool rugs will cover our Italian marble floors, and will help soften the space with a cozy and relaxed mood.
Also part of the lobby re-design is a new concierge desk making the sense of arrival for our guests more intimate and residential.  Upon completion of the Lobby by May 15th, renovations will begin to Jer-Ne restaurant & bar transforming that into an entirely new restaurant."